From asking "What is coaching?" to "Who's your coach?," over the last two decades, professional coaching has certainly made its mark in the world. And yet, in chaotic times, there has never been more of a demand than now for coaches to help the world, one person at a time.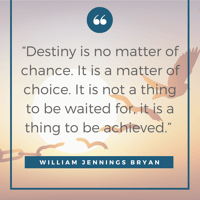 Whether it is a worldwide health alert, political unrest, or other serious challenges, coaches are masters at helping people not only manage and cope but thrive in the face of fear and change. We help clients create realistic, desirable, positive, and sustainable change in their lives. And while we'd all prefer we never had a crisis or undesired change in our lives, it's comforting to know that there are professions and professionals who are ready, willing, and able to meet these kinds of challenges head on.


iPEC's Coach Training Program provides everything you need to become a certified professional coach—and one of the top coaches in the world. Right after the first module, you will be ready to not only help clients manage and cope, but rather thrive in the face of fear and change as you partner with them to create positive, sustainable lives. Through the Core Energy Coaching™ process, iPEC Coaches become masterful at helping clients disrupt what isn't working for them and begin the journey of making powerful, conscious choices—bringing their clients into alignment with their core values and greatest strengths to help create lives filled with passion and purpose.

So perhaps the question isn't "Should I become a professional coach now?" but "What is the best way for me to become certified as quickly as possible?" Check out the Schedule & Locations page or complete the form below!