Wednesday, May 27
10:00am ET | 4:00pm CEST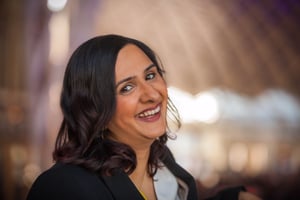 Returning to Mental Balance: from functionally unwell to truly aligned and joyful
Do you ever have the feeling that you're not happy but you're not exactly unhappy either? You've checked the boxes of everything you should want and need, and you are generally grateful for what you have. You're feeling both content AND a bit unsettled—you're just off and you're not sure what's really going on.
Our next guest on the Energy Explorer Live Series, Harpreet Chana, speaks to this feeling, claiming she belonged to the group of people who are "functionally unwell." In honor of Mental Health Awareness Month, we've invited Harpreet to speak about her work with the Mental Wealth Academy where she works with clients to create more mentally positive and stimulating work environments that encourage openness and honesty around mental health and that promote healthy mental practices, both at home and at work.
On Wednesday, May 27 at 10am ET (4pm CEST) Jenny Wiley, iPEC Director of Community, and Luke Iorio, iPEC President, chat with Harpreet to tap into the power that acceptance plays in our mental balance.