Tuesday, December 15
12:00pm ET | 6:00pm CET
The coach is in!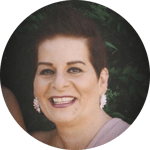 Imagine you've invited a certified professional coach to coffee or lunch to "pick their brain". What would you ask them? Here is your chance to ask all those burning questions you have about what it takes to start your journey as a certified coach.
Join Admissions Coach, Grace Germond as she sits down, mug in hand, with a fellow iPEC student to answer your questions about coaching, coach training, building a coaching business, and everything in between.
They'll discuss real life questions, such as:
Can you really make money being a coach?
How long does the training take?
Is it possible to complete the training while working full-time/raising a family/going to school?
How do you afford it? Is this really a good return on my investment?
Grace and our guest iPEC student will answer these, and more! So come ready with your coaching questions, coffee, and curiosity. Register today!