Become a Certified Coach in with an ICF-Certified Training Program
Discover how you can earn 3 certifications and become a confident, well-respected coach by downloading your free guide today.
Inside the iPEC coach training experience, you'll:

Receive hands-on training and earn an industry-recognized Certified Professional Coach credential

Gain the know-how to uncover core belief systems and the experience needed to feel confident coaching anyone
Choose your niche for your professional coaching practice
Have the option to attend your live training modules in-person or online

Download our free guide to choose a coach training program and secure your spot for our classes starting in March.
See how coaching programs compare to find the right one for you.
Coaching is about helping others gain clarity and focus in their lives, addressing personal and professional challenges, and build a more fulfilling, well-rounded life.
Become one of the world's most thoroughly trained and well-respected coaches.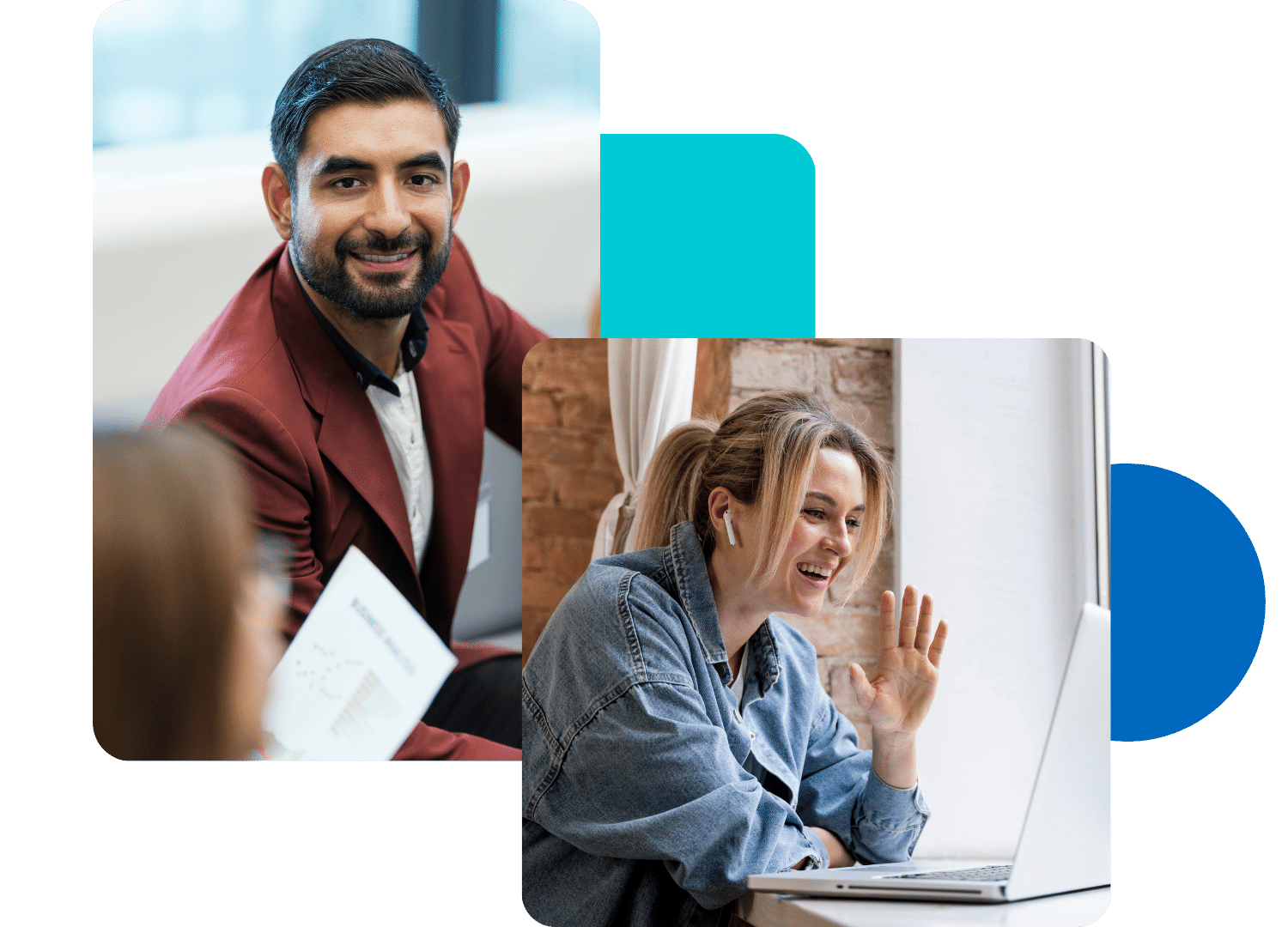 Because of our accreditations and industry partnerships, when you attend iPEC, you gain strong credibility as a professional coach.
Upon successful completion of our program, you become a Certified Professional Coach (CPC) recognized by the International Coaching Federation (ICF), the coaching industry's governing body. iPEC is also approved as a Board Certified Coach (BCC) program through the Center for Credentialing and Education.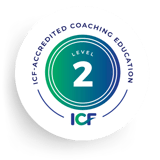 iPEC offers an accredited ICF training program which meets the educational requirements for an ICF Credential.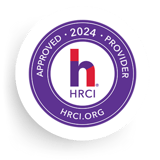 The use of this official seal confirms that this Activity has met HR Certification Institute's® (HRCI®) criteria for recertification credit pre-approval.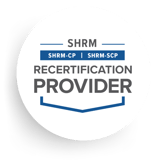 iPEC is recognized by SHRM to offer Professional Development Credits (PDCs) for SHRM-CP® or SHRM-SCP®.
Flexible class times and self-study homework make it easy to learn on your schedule.
Many students in iPEC's ICF-accredited program work full-time and have children or other responsibilities to balance. We've developed this training to allow you to earn your certifications without putting your life on hold.

Attend 3 live intensive training modules spread out over 3-month intervals (attend virtually or in a city near you)
Choose to attend Friday, Saturday and Sunday or Tuesday, Wednesday or Thursday

Complete virtual work outside of class (about 5 hours per week) whenever is most convenient for you
Make great friends and industry connections with driven people who share your same values
"This was an investment not just in me, but my ability to continue to perform at my job, and to serve and develop more people."
Many other coach training programs aren't accredited and don't offer certifications. When you graduate from our ICF-accredited coach training program, you earn 3 industry-recognized certifications. You also get lifetime access to all content and specialty training.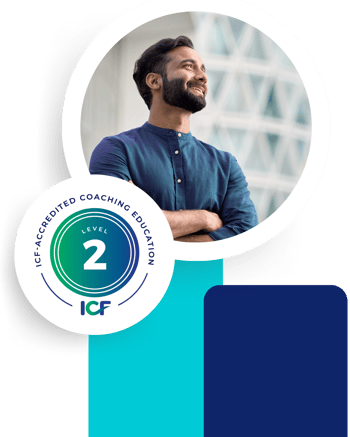 The iPEC Coach Training Program is the most comprehensive ICF-accredited coach training
program available.
iPEC is the only program to offer certification in 320 training hours, the level of hours required for a Master Certified Coach (MCC) credential with the International Coaching Federation (ICF). You will graduate with the following certifications:
Certified Professional Coach
Discover how to address the root cause of people's blocks, so they can unleash their potential and create sustainable change.
The Core Energy Coaching™ empowers you to consciously choose your actions, create the things you most want to experience in life, and help others to do the same for themselves.
Energy Leadership™ Index
Master Practitioner
Discover how to measure and quantify people's energy patterns including their beliefs, fears, and unconscious behavioral patterns, so it becomes easier to create change and get results.
COR.E Dynamics™
Discover how to maximize people's performance and shift energy according to specific challenges so they can get unstuck and achieve goals quicker.
Start your dream coaching career by scheduling your call with an Admissions Coach today.
iPEC has trained more than 15,000+ students worldwide since 1999.

iPEC changed my life on every level!! The training I received allowed me to uncover my greatest potential to live my life fully and create a thriving coaching practice where I get to use my gifts to make an impact in the world. Seriously, the BEST investment I have ever made that has given me a huge return over and over again.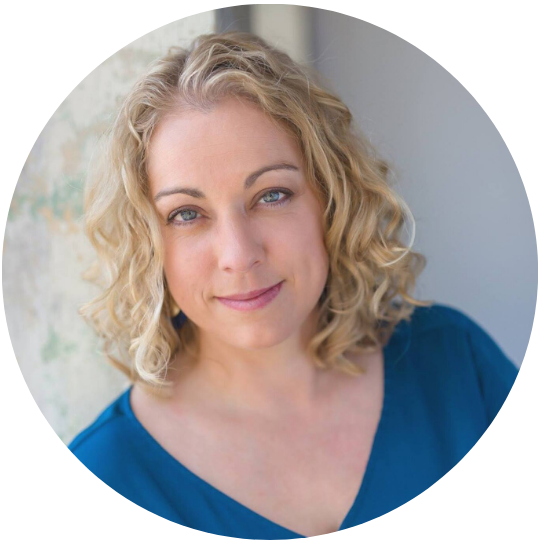 I went through the program over a decade ago, and that decision launched me in an entirely new and exciting career as a corporate coach. Today, I work with clients including NBC, Amex, and Tiffany's, thanks to the great foundational skills I learned at iPEC. iPEC's training is world-class!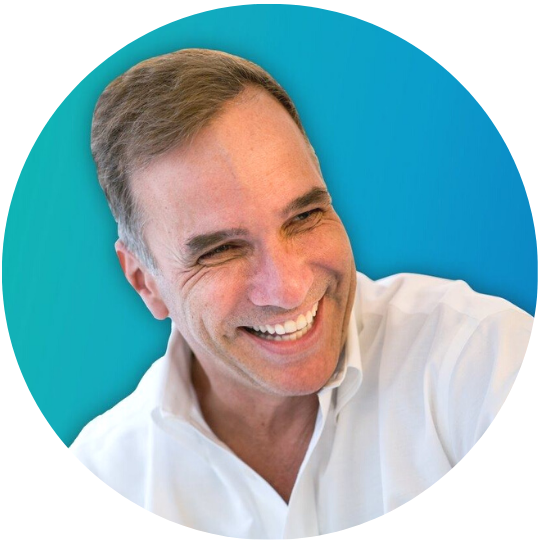 My iPEC experience was life-changing. Not only have I learned the skills I needed to become a great coach, I grew and changed as a human being as well. I am incredibly grateful for the experience and the people I have met through this amazing journey!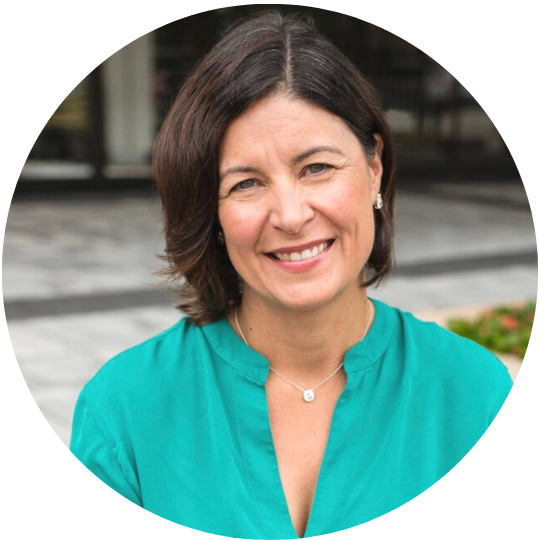 By giving talks at post-divorce "singles" groups, I quickly realized that coaching tools could make a huge difference for people. Through iPEC's program, I not only healed tremendously myself but also developed my coaching practice to powerfully serve others.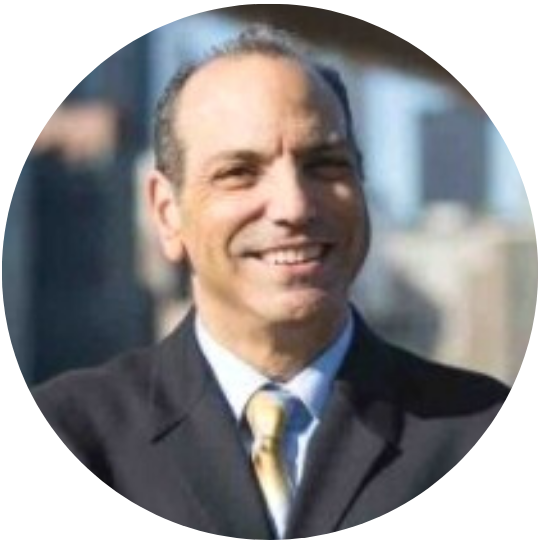 iPEC coach training and the ongoing experience of the iPEC coach community that followed awakened me in ways I had not even imagined and gave me tools to have a fulfilling life and professional coaching career since.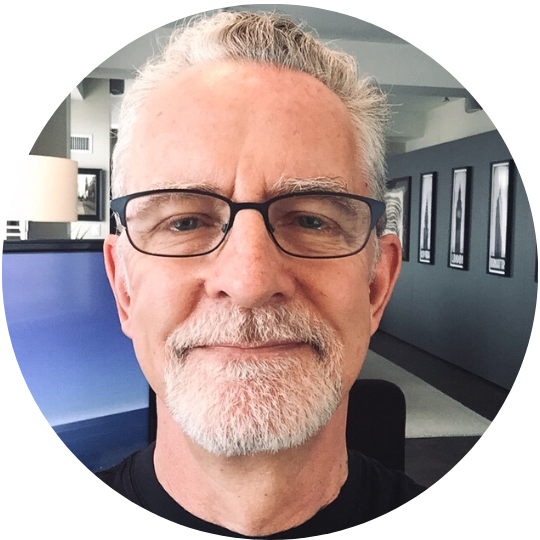 iPEC changed my life. Anyone that knows me, knows that I always seek out excellence and in my opinion iPEC is the best coaching program out there. The trainers and staff are exceptional both personally and professionally. With iPEC, it's not an act—they really care about their students and want to make sure they succeed.
Caroline C.
iPEC Graduate

iPEC helped me change my career, and therefore my life. This program was outstanding—I learned a ton, challenged myself personally, and got a major life skill (coaching!) that is fulfilling, rewarding, and wonderful. Highly recommend!!!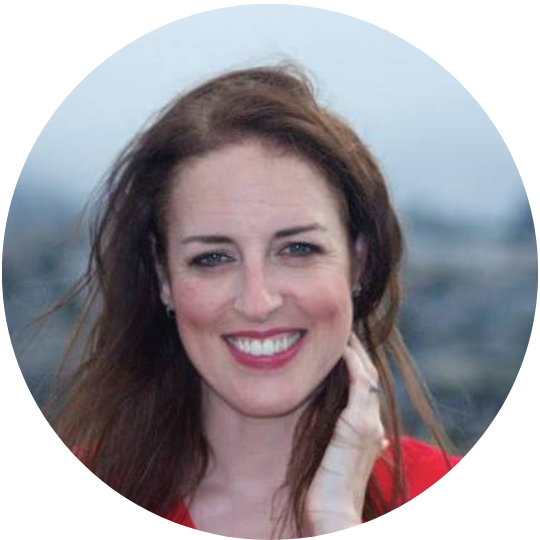 Christie M.
iPEC Graduate
When you download 'How to Choose a Coach Training Program', you'll discover:

The extra benefits you gain over coaching competitors when you graduate from an ICF-accredited training program
Simple ways to determine differences between coach training programs and philosophies

How to move beyond traditional coaching methods to deliver sustainable change by helping people transform the way they think and feel
And much more!
Gain access to exclusive business and professional development resources.
Another advantage of the iPEC Coach Training Program is our global community of more than 15,000 coaches who are available (and eager) to support you. Your training also includes exclusive resources such as:
Success Coach
Get three 30-minute, one-on-one sessions with a dedicated Success Coach throughout your training journey, as well as access to a private forum where you can connect with other students and share your experiences.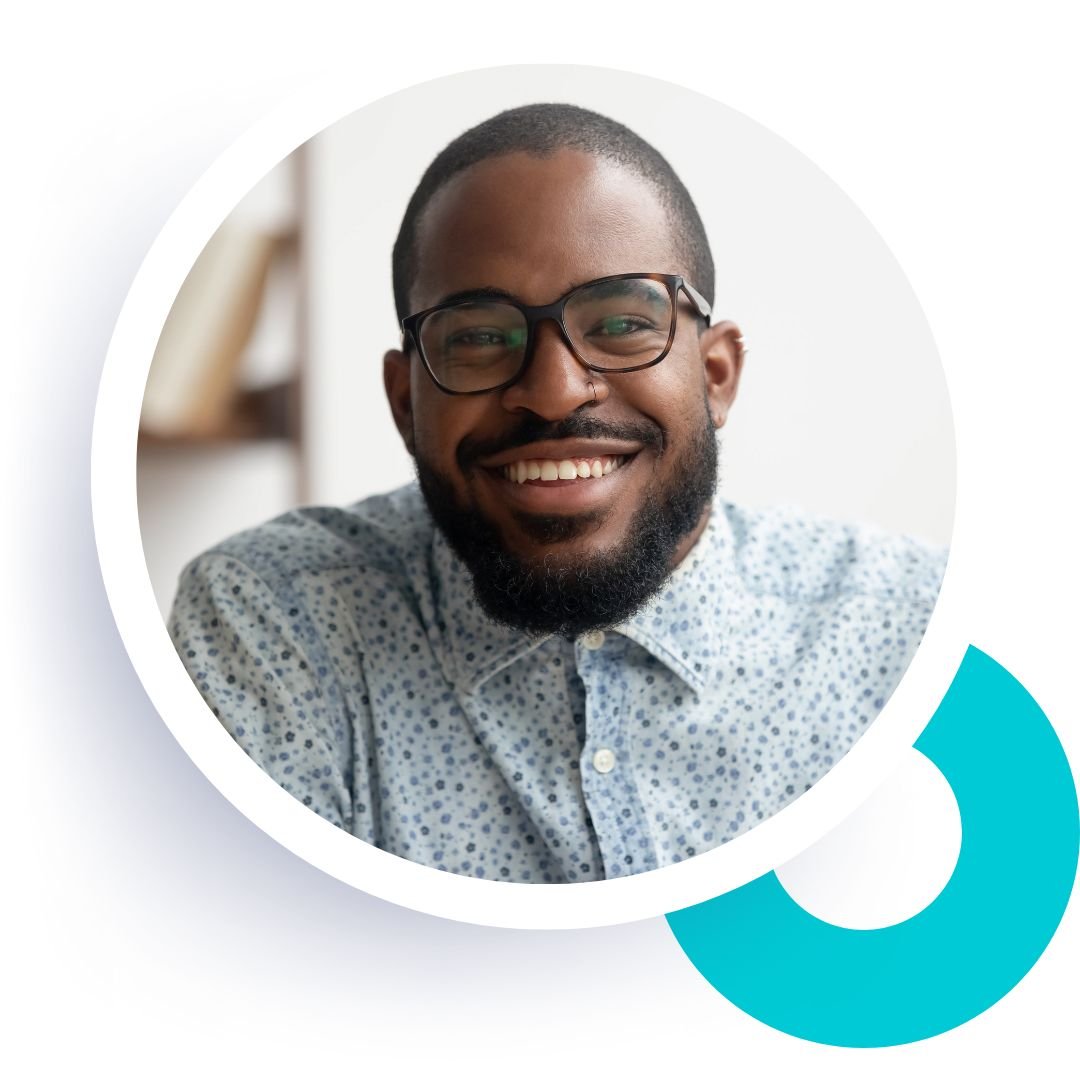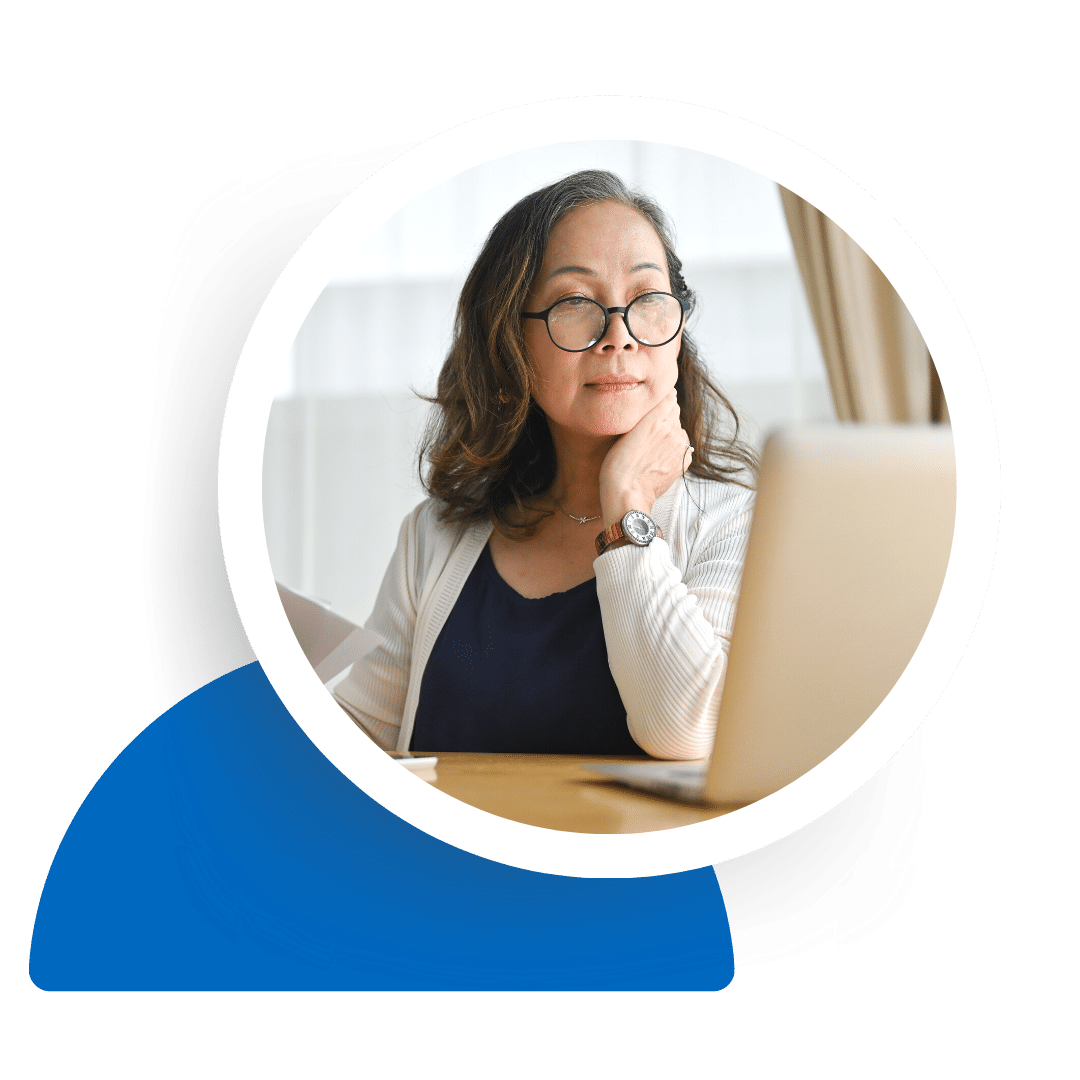 Quick Start
Learn everything from how to choose a specialty, create coaching packages and set your prices to how to network and develop your marketing in a way that leverages your style and inspires action.
The Business Toolbox
Receive templates to get your business up and running, including coaching agreements, scripts, surveys and marketing tools. Even if you're not launching a business, you can use these tools in your role at an organization.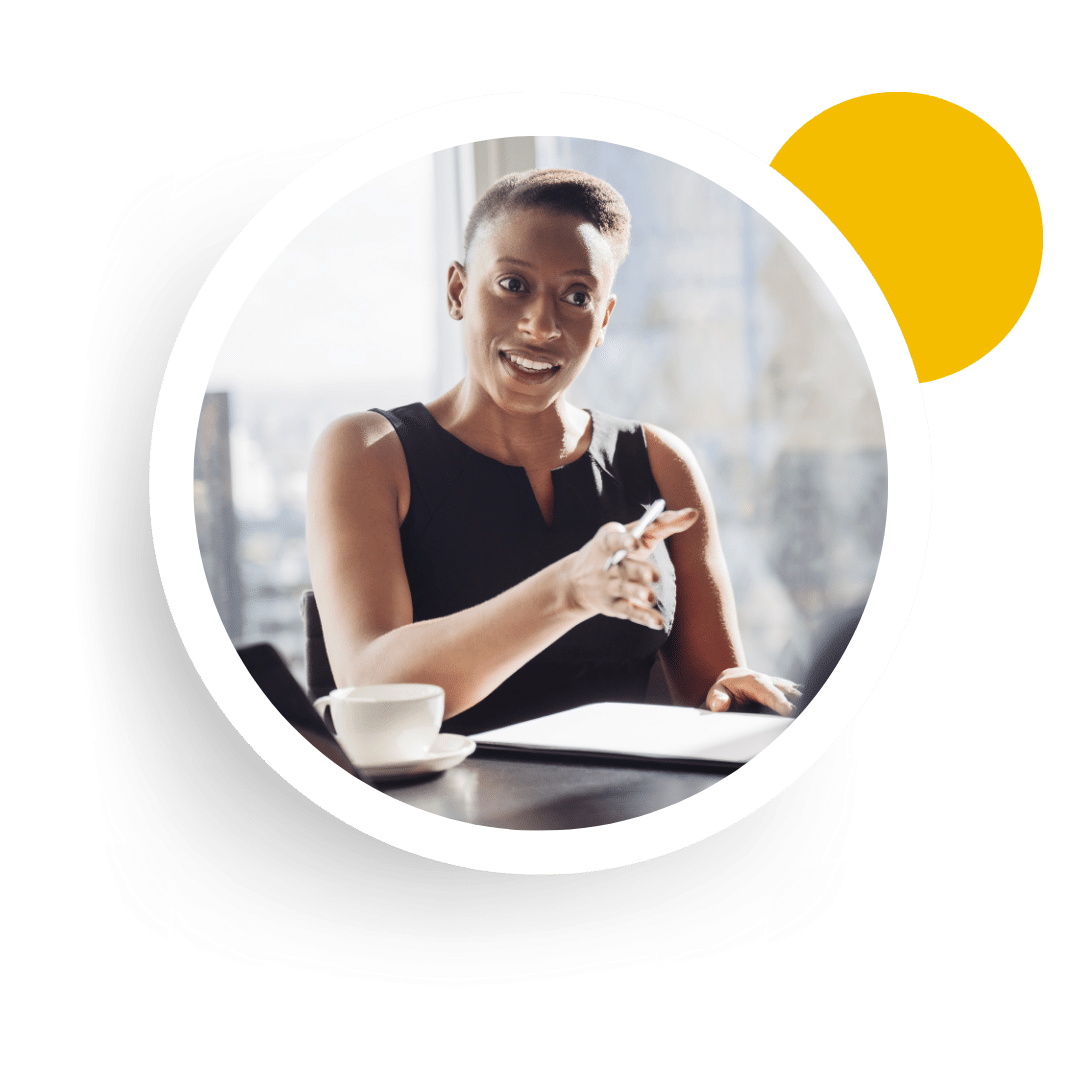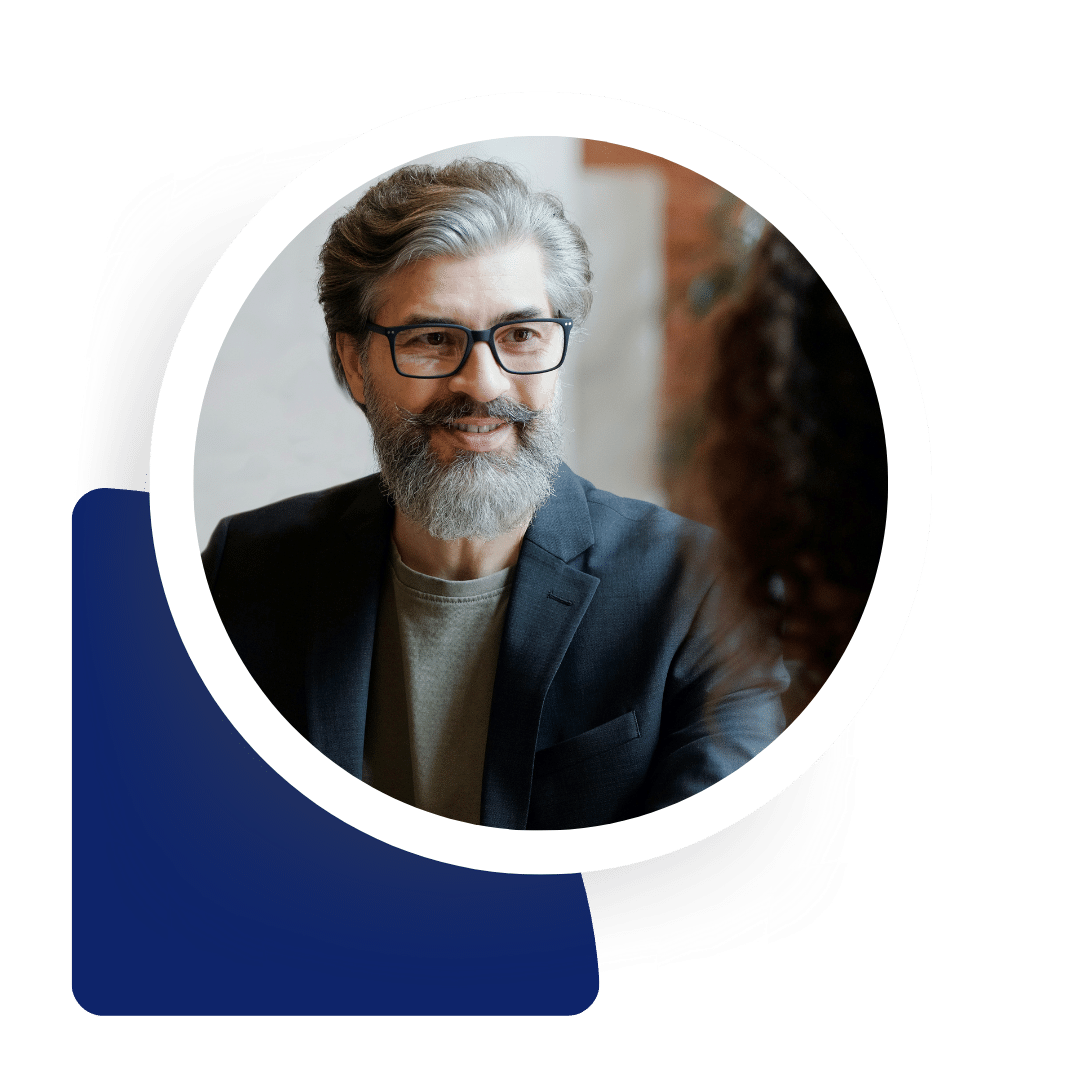 COR.E Dynamics™ Resources
Get hundreds of predesigned client exercises and assignments, backend access to the SCOPE mobile assessment app, continuing education learning opportunities, marketing materials, and more.
Frequently Asked Questions
How do I enroll in the iPEC Coach Training Program?
Your first step is to request a conversation with an iPEC Admissions Coach. If you've already spoken with one, reach back out and let them know you'd like to enroll.
Next, you'll fill out an application, explore payment options, and choose your ideal training location(s). Your Admissions Coach will support you, step-by-step through the enrollment process and get you set up for the experience of a lifetime.
Visit our Get Started page to learn about the entire Admissions process.
Does iPEC train their coaches to give advice? Are you more of a consultant kind of program?
No. iPEC does not train their coaches to give advice. As an iPEC professional coach, you master the Core Energy Coaching™ process, which goes beyond traditional coaching to tackle the root cause of your client's challenges. This includes their underlying thoughts, emotions, and energy. As you help clients shift hidden internal blocks, they uncover their own insights that lead to powerful and sustainable shifts in every area of their life.
Additionally, iPEC's Energy Leadership™ Index assessment provides tangible, research-backed ROI for any coaching engagement.
Is 100% of the program available online?
Yes. iPEC's Coach Training Program includes three, 3-day modules that can be completed at your choice of an in-person or virtual location.
During these modules, you practice your skills in a supportive in-person or online environment, get immediate feedback, and build invaluable relationships with other students. These in-person/virtual modules are required for graduation.
Phase One of the program can be completed in 7-8 months. At the end of Phase One, you earn the designation of Certified Professional Coach (CPC) and Energy Leadership™ Index Master Practitioner (ELI-MP). Please note: you do NOT have to wait until you finish Phase One to start working with clients. You can start taking paying clients or working with organizations right after your first in-person module, Module I.
Phase Two can be completed in 3-4 months. At the end of Phase Two, you earn your COR.E Dynamics™ Specialist designation.
Does your program offer coaching training specializations?
Yes! iPEC offers specialty tracks for 10 areas of coaching. You begin with the Core Energy Coaching™ and Energy Leadership™ modules, which provide you with a solid foundation of coaching skills, systems, and processes,
enabling you to coach anyone, on anything, at any time
. As you progress through the program, you can choose a specialty, including:
Life Coaching
Relationship Coaching
Transitions Coaching
Health and Wellness Coaching
Group Coaching
Small Business & Professionals Coaching
Leadership: Executive & Management Coaching
Parents & Teens Coaching
Couples Coaching
Sports Performance Coaching